Science for Life Laboratory (SciLifeLab)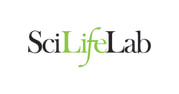 SciLifeLab, is a national center for molecular biosciences with focus on health and environmental research. It is a national resource and a collaboration between four Swedish universities: Karolinska Institutet, KTH Royal Institute of Technology, Stockholm University and Uppsala University. The center combines frontline technical expertise with advanced knowledge of translational medicine and molecular bioscience. Equipment and expertise on high-content and high throughput microscopy at SciLifeLab can be found in both national core facilities and research groups summarized below. Together we form the community of high-content imaging and high throughput screening experts at SciLifeLab Stockholm.


---
The High-Content Microscopy

The High-Content Microscopy national core facility provides spatial proteomics at high resolution in individual cells, using multiplexed immunostaining and confocal microscopy. The facility and its staff have been part of creating the Cell Atlas, a branch of the Human protein Atlas database, launched in December 2016. As part of the Cell Atlas team, the facility deposit a near proteome wide collection of antibodies that can be used to study one or several proteins in a broad panel of different cell lines under normal conditions or in response to different stimuli. The combination of high-throughput and high resolution is ideal for functional validation of discoveries/hits from large-scale omics projects. The facility also offers validation of antibodies for imaging purposes, using siRNA in combination with automated image acquisition and quantitative read-outs. To conclude, the facility enables researchers all over to world to get access to the experience and reagents of the Cell Atlas project.
Contact
Charlotte Stadler (Charlotte.stadler@scilifelab.se), Head of Facility
https://www.scilifelab.se/facilities/high-content-microscopy/
BioImage Informatics

The BioImage Informatics core facility develops computational methods for automatically analyze and understand images of biological processes, using microscopic images as their primary source of information. We apply methods from computer vision, machine learning, statistics, and bioinformatics to help users quantify image data in search of answers for biological questions. The Bioimage Informatics facility provides educational services for popular image processing software such as CellProfiler, ImageJ, Matlab, and Advanced Cell Classifier. The facility also develops and publishes custom software solutions.
Contact
Kevin Smith (kevin.smith@scilifelab.se), Facility Director Stockholm
https://www.scilifelab.se/facilities/bioimage-informatics/
The Chemical Biology & Genome Engineering Platform

The Chemical Biology & Genome Engineering core facilities are comprehensive academic high throughput functional screening facilities. Chemical Biology help research groups to do assay development & screening of small molecules in systems spanning from isolated enzymatic targets to cell-based functional screens. We have a compound collection with more than 200,000 proprietary and commercial small molecules with selected subsets available for screening including subsets of known drugs and pharmacologically annotated compounds. In the genome engineering facility we provide pooled CRISPR/Cas9 screening that enables parallel interrogation of thousands of genes for involvement in biological processes of interest. We provide access to verified lentiviral CRISPR guide libraries for whole genome and more targeted loss of function studies. We also offer generation of stable Cas9-expressing lines in users' cells of interest. We have expertise on various assay read-outs for both biochemical and cell-based assays including high-content imaging as well CETSA (Cellular Thermal Shift Assay).
Contact
Anna-Lena Gustavsson (anna-lena.gustavsson@ki.se), Facility Director of Chemical Biology Consortium Sweden, Stockholm;
Bernhard Schmierer (
bernhard.schmierer@ki.se
) Facility Director of High-throughput Genome Engineering, Stockholm
The Cancer Therapy research group

The Oscar Fernández-Capetillo research group focuses on the use of cell-based phenotypic screens for the development of new medicines. Neglected until rather recently, due to a focus on target-oriented drug development, phenotypic screens have yielded some of the most important medical advances to our societies. With the help of automatized microscopes, the laboratory designs phenotypic screens that aim to mimic a disease condition. Our research mostly focuses on diseases that are largely disregarded by the industry, and in the repositioning of current medically approved drugs for their use in other malignancies. The group has prior experience in HTS-based drug development, exemplified by the development of ATR inhibitors that were licensed to Merck-Serono (Germany) for their clinical development as anticancer agents. Our expertise lays on the development of assays for cell-based phenotypic screens for the exploration, and discovery, of potential tools and novel therapies for cancer as well as neurodegenerative diseases, among others.
Contact
Jordi Carreras Puigvert (jordi.carreras-puigvert@scilifelab.se), Project Leader, Stockholm
https://www.scilifelab.se/researchers/oscar-fernandez-capetillo/
The Precision Cancer Medicine research group
Making cancer care more effective and individualized is a central aim for cancer researchers worldwide. This is usually being pursued via DNA sequencing based efforts and the identification of oncogenic driver mutations. We in the Olli Kallioniemi research group believe and have emerging evidence that this will miss many therapeutic opportunities and additional endpoints as well as cell-based functional testing should be included. Toward these goals, we carry out comprehensive ex vivo drug efficacy testing on patient-derived cells along with –omics profiling. We believe this approach would help to personalize treatment, help prioritizing drugs for clinical testing, provide for intelligent selection of drug combinations and improve treatment outcomes. Our work has a strong translational angle and is often carried out while the patient is receiving care. Our goal is to provide the treating clinician with additional treatment options should there be a need.
Contact
Päivi Östling (paivi.ostling@scilifelab.se), co-PI, Stockholm


Resources and Equipment
1. Reagents
47,000 antibodies validated (by protein arrays) from the Human Protein Atlas project.
The Scilifelab Compound Collection contains more than 200 000 small molecules for biological screening. The collection originates from the
pharmaceutical industry
(Biovitrum, Karobio, Orexo/Biolipox, KDev) and has been developed and expanded with compounds from various commercial compound vendors. The available screening collections are spanning from
chemically diverse sets
to
approved drugs
(Prestwick) and
pharmacological tool compounds
(from Astra Zeneca, the Structural Genomics Center (SGC) and vendors as ENZO, Tocris, Selleck).
The
Primary Screening Set
comprises ~35K compounds that are chemically diverse and have lead- to drug-like properties with respect to parameters such as molecular weight, hydrogen bond accepting and donating groups, lipophilicity and polar surface area. Filters addressing reactivity, PAINs and aggregation issues have been applied to assure tractable hit compounds.
Various focused sets are also available such as kinase-, GPCRs- and PPI-targeted compounds.
2. Microscopes and plate readers
InCell Analyzer 2200 with KiNEDX stacker for 30 plates
ImageXpressMicro XSL with environmental control unit (Molecular Devices) coupled to VALet robot (45 plates) and Cytomax incubator (30 plates, ThermoFisher)
Three LEICA SP5 confocal microscopes
Tecan M200 monochromator plate reader
Perkin Elmer Ensight plate reader with stacker for 40 plates
Perkin Elmer Envision with stacker and injector
Two Perkin Elmer Victor plate readers
Guava Millipore 5HT flow cytometer with 96 well plate sampler
3. Liquid handling
Two TECAN FREEDOM EVO 150 pipetting robot
TECAN Fluent 480
Integra Viaflo 384 and 96 well pipetting robot
Agilent Bravo Liquid handling system
Tecan Hydrospeed 96/384 well washer
Biotek EL406 combination washer, dispenser
Services
study design and assay development for cell-based and phenotypic high throughput screening
optimization and development of new staining protocols
sample preparation for super-resolution microscopy (cell culture, fixation, staining)
selection and testing of suitable antibodies for super-resolution microscopy
siRNA knock-down of target for validation of antibody specificity

quantitative image analysis
Advice on best-practice and guidance on high throughput/large-scale image processing using computing clusters, including data transfer and storage during the activity of the project.
Guidance on large-scale data analysis and visualization
Access to small-molecule screening libraries.
Chemical proteomics & target identification of small molecule ligands.
Hit optimization.
Medicinal chemistry expertise.