Upcoming events

Drug Discovery '15, ELRIG meeting
Manchester, UK
Sept 2-3, 2015

more >>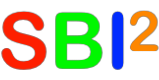 The Society of Biomolecular Imaging & Informatics (SBI2) will be holding its Second Annual Conference at the Joseph. B. Martin Conference Center at the Harvard Medical School, Boston, MA
September 15th through September 17th, 2015.
Day 1 (Sept 15th) begins with a series of educational short courses for the beginner and experienced practitioner of HCS/HCA technologies alike; (1)Hardware and Image Acquisition; (2) Assay Types & Assay Development; (3) Image and Data Analysis; (4) Assay Validation; (5) RNAi; (6) FIJI & open source management tools; (7) Tissue based imaging; (8) CellProfiler; (9) Machine Learning; and (10) KNIME.
In the afternoon of Day 1 there will be a Colloquium on HCS/HCA Informatics & Data Analysis (see attached) – best practices and unmet needs discussion topics: (1) Image & Data Management; (2) Data Filtering; (3) Single Metric & Multi-parametric Analysis; (4) 3D Imaging Challenges in HCA; (5) Data Mining.
The scientific program
begins on Day 2 (Sept. 16th) with an opening keynote presentation by Dr. Lani Wu (UCSF) followed by the HCA Assay Development & Implementation session in the morning, and the Image Analysis & Informatics session in the afternoon. The scientific program continues on Day 2 (Sept. 17th) with the Phenotypic Drug Discovery session in the morning, and the Innovative Imaging session in the afternoon. The meeting will close with a keynote presentation by Dr. Sangeeta Bhatia (MIT/Broad/Harvard). There will vendor exhibits and technology workshops on both days of the scientific program . There will be many opportunities to network with leaders in the field and visit with exhibitors and vendors to establish collaborations and take advantage of the premier educational and scientific programs.
SBI2 Meeting Registration
---
Passed events

1st Annual Conference of the Society for Biomolecular Imaging and Informatics (SBI2)
Joseph B. Martin Conference Center at Harvard Medical School, Boston MA, USA
Sept 10-12, 2014
more >>
Transatlantic Cell-based Assays Interest Group founding meeting
Broad Institute (Harvard - MIT), Boston, USA
Oct. 31- Nov. 1, 2013
more >>
Swiss Image-Based Screening Conference
EPFL, Lausanne, Switzerland
June 10-11, 2013
webpage
European Cell-based Assays Interest Group (EuCAI) founding meeting
Trinity College, Dublin, Ireland
February 18-19, 2013